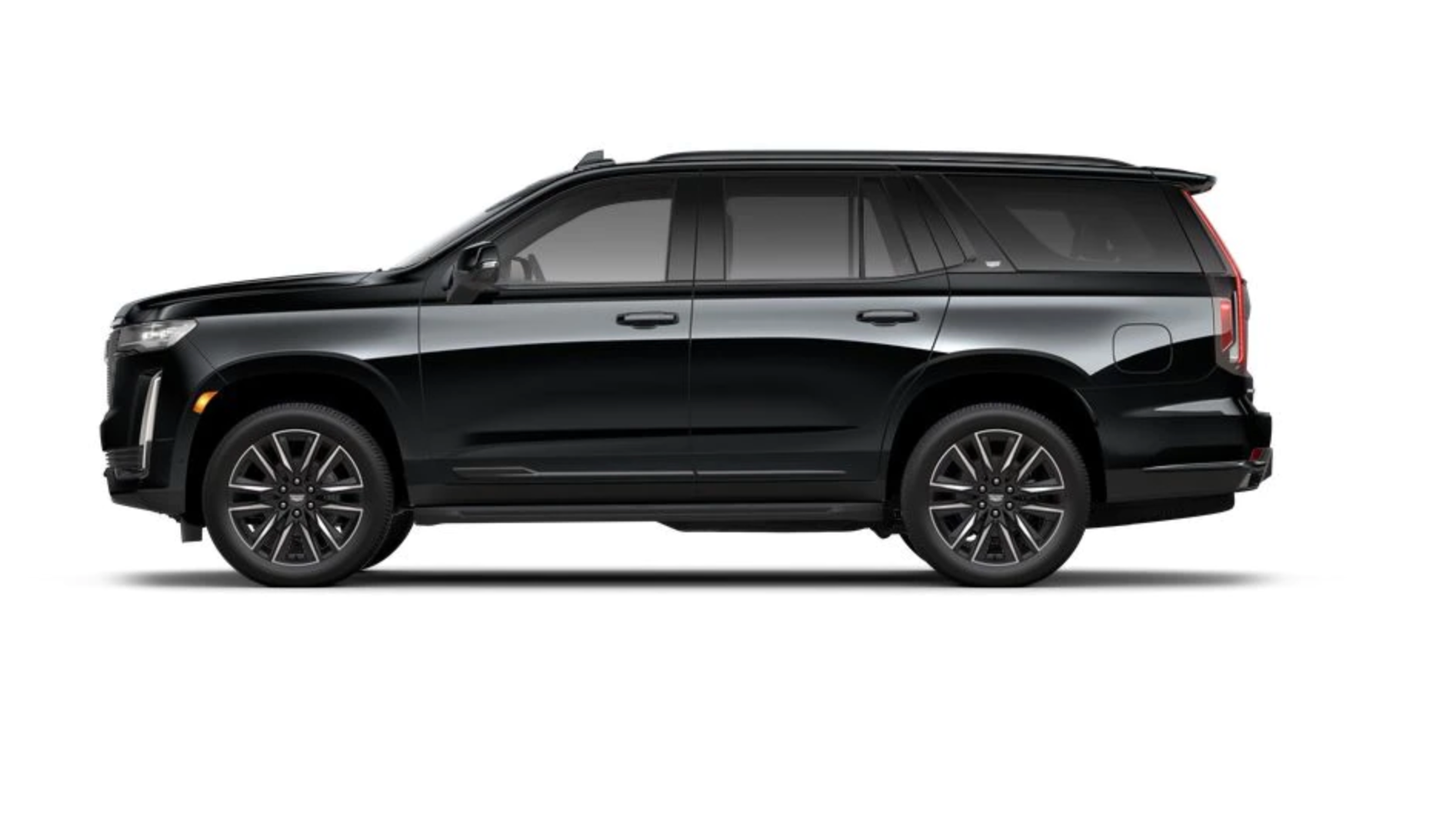 Luxury SUVs
Max Capacity: 6
Starting at $125.00/hour (minimum 2 hours charged; volume discounts available), except:
YVR – DOWNTOWN HOTELS $188
Downtown Hotels – YVR  $125
YVR -WHISTLER HOTELS $575 Return $1075
Cadillac Escalade
Elite comfort for up to 6 passengers.  Often, you don't need an entire limo to get you where you need to be. When a small party is travelling but still want to get there in class, comfort and sophistication, the flagship Cadillac is the only reasonable solution. Our chauffeured Escalades ensure upscale transportation is both a perk and an expectation. Our luxury SUVs are equipped with all the modern elements of vehicle prestige, including A/C, reclining seats, outstanding sound systems, extra space for luggage and parcels, and leading safety features. Our drivers are sure to greet and treat you with the utmost respect and professionalism, every time. They are trained, experienced and responsible drivers who put your customer satisfaction first. If you require a large vehicle please view one of our other options, perfect for staff functions, outings, conferences, etc.
Pacific Harmony Limousine services the Greater Vancouver and Lower Mainland area, including Vancouver, Coquitlam, Victoria, Whistler, Seattle, and surrounding areas. We also make daily airport transfers to Vancouver International Airport (YVR) and Abbotsford International Airport (YXX).
---
The consumption of alcohol in (ANY) motor vehicle, is strictly against the law in BC, regardless of age. *Section 44(1) Liquor Control Act of BC*
---